DYSON SUPERSONIC HAIR DRYER HD01-RED W/GOLD BOX
Model
HD01-RED W/GOLD BOX
DYSON SUPERSONIC HAIR DRYER HD01-RED W/GOLD BOX
Model
HD01-RED W/GOLD BOX
* All items available for online purchase are not guaranteed to be in stock at the time of order processing. In the event that we are unable to fulfill your order, we will contact you with an alternative, or given a full refund.
Product Information:
1600W

240V

3 Settings

Magnetic nozzle

intelligent heat control
Smoothing nozzle
Dry and style your hair at the same time with gentle, low-velocity airflow.
Styling concentrator
Style your hair one section at a time with precise, controlled airflow. You don't have to worry about disturbing the rest.
Diffuser
Disperse air evenly around each of your curls. Simulates natural drying, helping to reduce frizz for improved definition.
Magnetic attachments
The Dyson Supersonic™ hair dryer comes with rotating magnetic attachments. So you can quickly click them on and off during styling.
3 precise speed settings
Fast drying
Regular drying
Gentle drying
4 precise heat settings
212°F fast drying and styling
176°F regular drying
140°F gentle drying
Constant cold
Cold shot
To set your hair after styling.
The Dyson digital motor V9
Uniquely positioned in the handle, it spins on average 6 times faster than other hair dryer motors with one inaudible frequency - yet is on average one third of the weight.
Air Multiplier™ technology
Airflow is amplified to produce a controlled, high-velocity jet of air for fast drying. 
"The motor is much smaller, but still very powerful. It dries hair quickly and feels light in my hand."
---
Jen Atkin
Celebrity hair stylist
Specifications
Negative ions
Help reduce static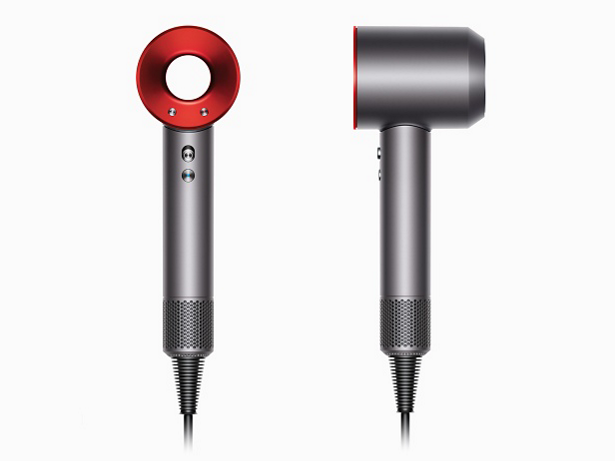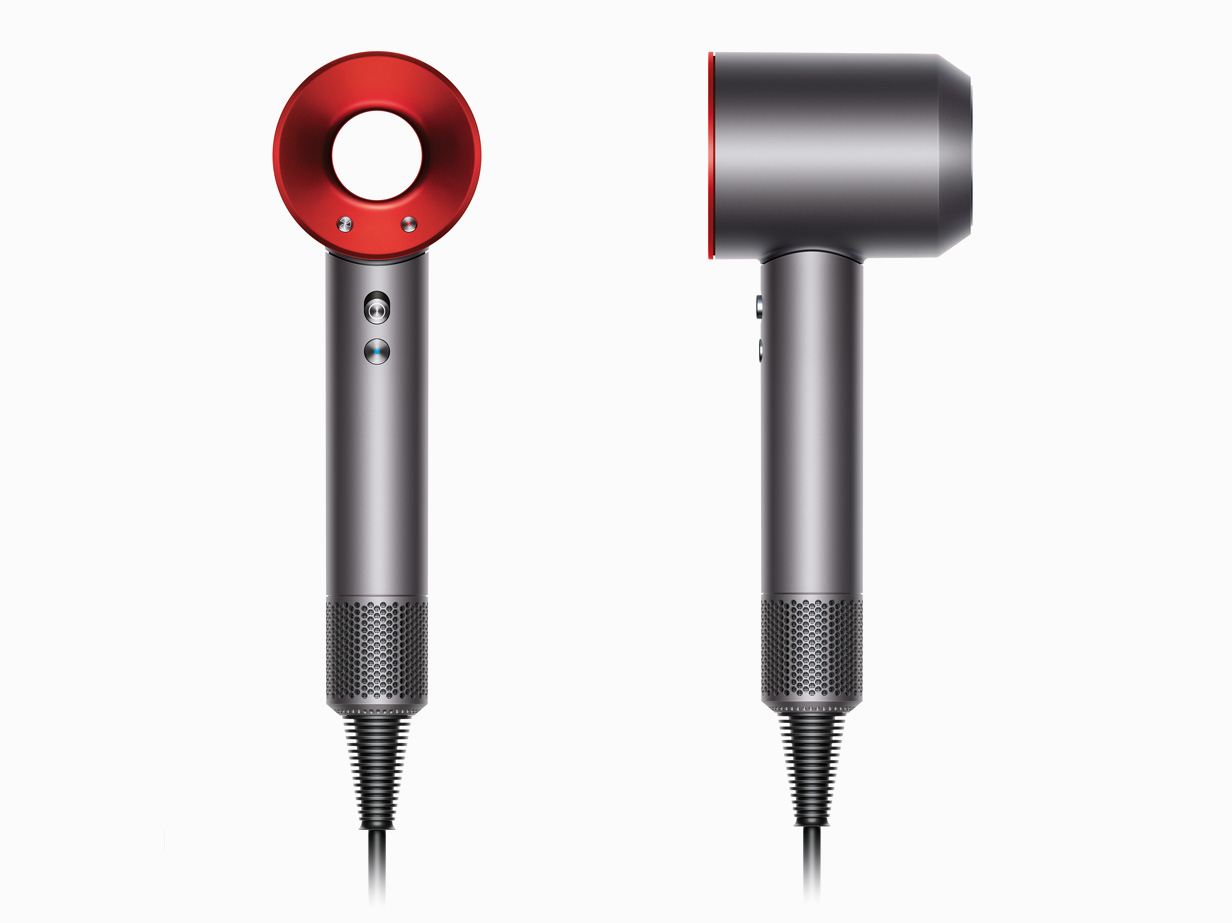 In the box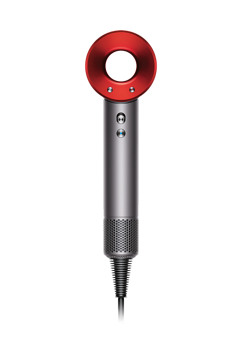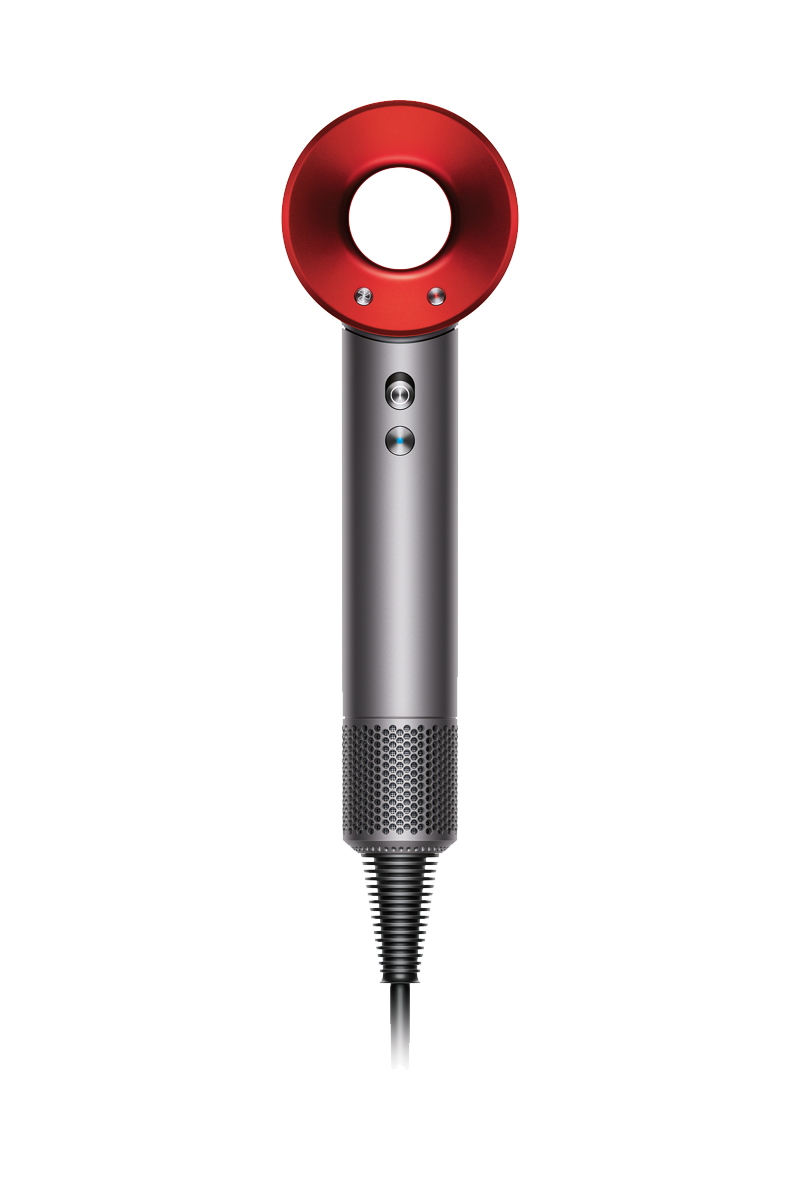 Dyson Supersonic™ hair dryer Iron/Red





Gain City Disclaimer:
We strive to present the product information as accurate as possible by taking information directly from manufacturer's / agent's website. Information on this page is subjected to change without prior notice. Information on this page may not be accurate if there is change of specification. Consumers are highly recommended to check the manufacturer's site for latest specs and product information. Pictures are only for illustration. If in doubt, call our customer service hotline to check prior to purchasing. All Materials and images remain the property and copyright of their respective owners.