LOGITECH M238 MARVEL B.PANTHER 910-005564
LOGITECH M238 MARVEL B.PANTHER 910-005564
* All items available for online purchase are not guaranteed to be in stock at the time of order processing. In the event that we are unable to fulfill your order, we will contact you with an alternative, or given a full refund.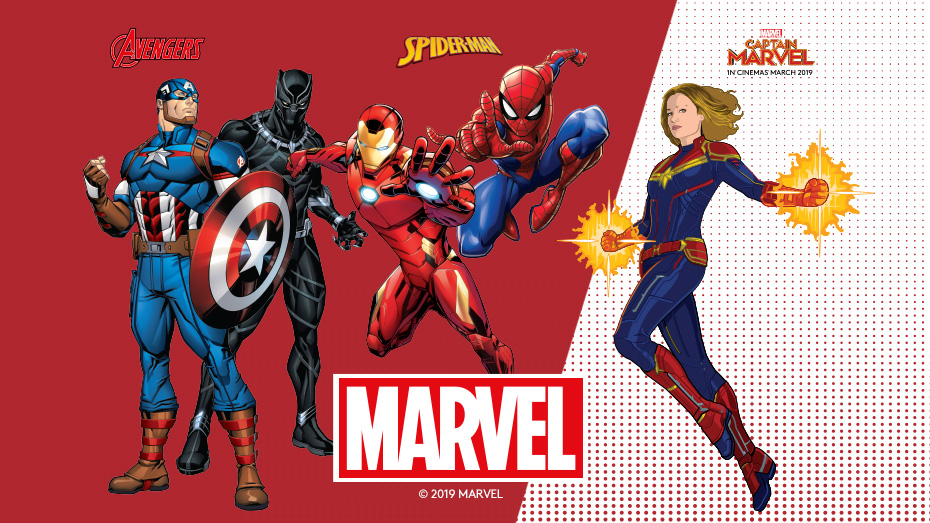 DESIGNED FOR MARVEL FANS
Show off your favourite Super Hero with one of these compact and comfortable mice.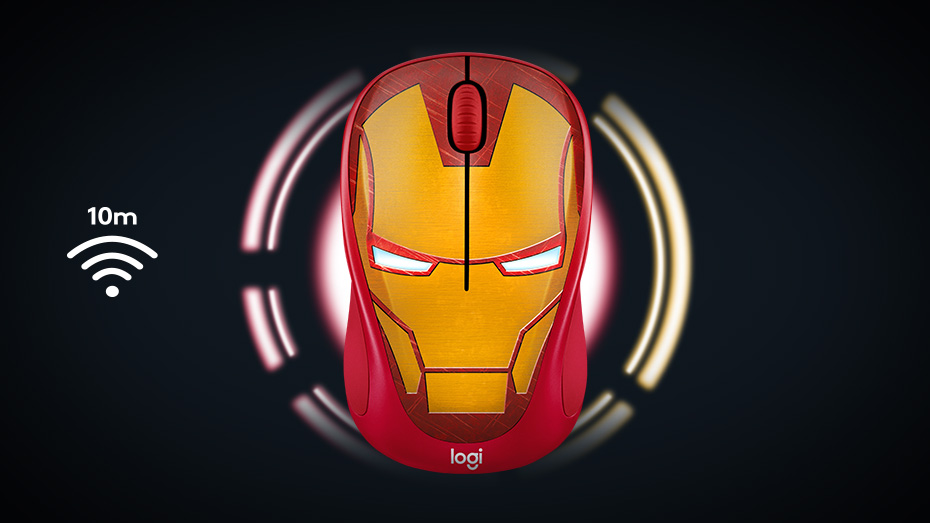 10-METER WIRELESS CONTROL
M238 MARVEL COLLECTION mouse is portable and super responsive with a secure link between mouse and receiver from up to 10m away.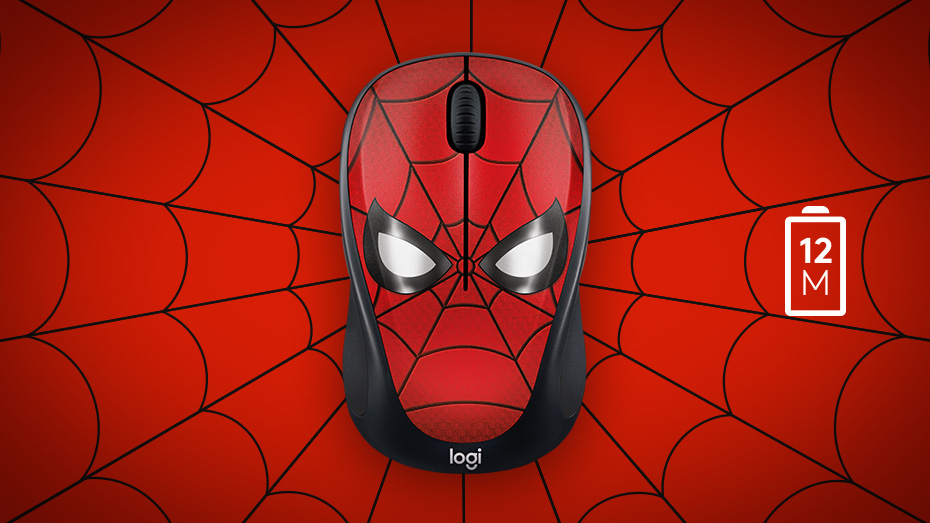 12-MONTH BATTERY LIFE
Up to 1 full year without needing to replace the battery, thanks to Logitech power-saving technology. It's so hassle-free you might just forget it runs on batteries.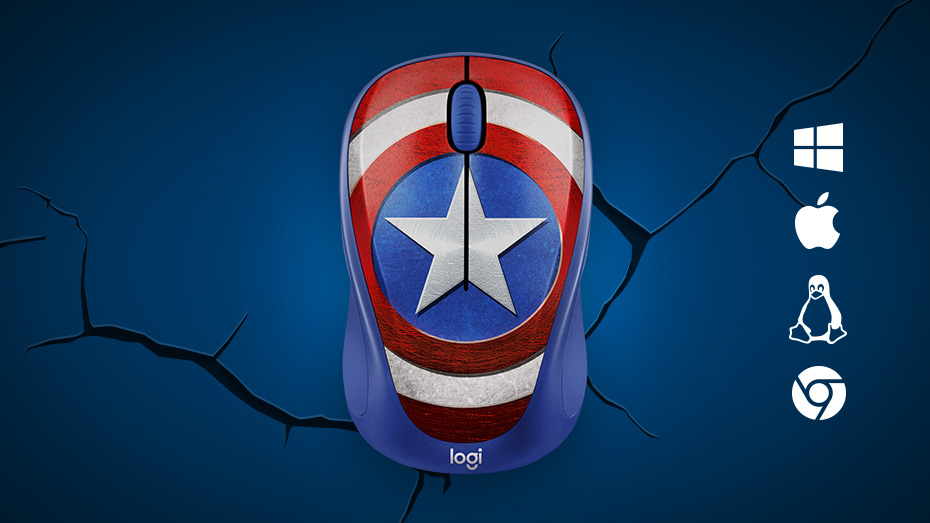 SIMPLE PLUG-AND-PLAY CONNECTION
Just plug the tiny receiver into a USB port of your Windows®, Mac®, Chrome® and Linux® computer. You can depend on your MARVEL Collection wireless mouse to work comfortably and precisely.
DIMENSIONS
MARVEL Collection
Height x Width x Depth:
95mm x 55mm x 38mm
Weight: 84 g
SYSTEM REQUIREMENTS
Compatible with:
Windows® 7, 8, 10 or later
macOS X 10.10 or later 
Chrome OS™
Linux Kernel 2.6.x or later
TECHNICAL SPECIFICATIONS
Sensor technology:
Logitech Advanced Optical Tracking
DPI (Min/Max): 1000±
Number of buttons: 3
Scroll Wheel: Yes
Tilt function: No
Unifying-ready mouse: No
Unifying-ready receiver: No
Battery type: 1 AA
Wireless range: 10 meters 1
Battery life (not rechargeable): 12 months 2
Connection Type: Advanced 2.4 GHz wireless connectivity. Transmission link secured with 128-bit Advanced Encryption Standard (AES).
Connection Interface: USB receiver
Connect / Power: Yes, on/off switch
PACKAGE CONTENTS
Mouse
Nano receiver
1 AA battery (pre-installed)
User documentation
WARRANTY INFORMATION
1-Year Limited Hardware Warranty
Gain City Disclaimer:
We strive to present the product information as accurate as possible by taking information directly from manufacturer's / agent's website. Information on this page is subjected to change without prior notice. Information on this page may not be accurate if there is change of specification. Consumers are highly recommended to check the manufacturer's site for latest specs and product information. Pictures are only for illustration. If in doubt, call our customer service hotline to check prior to purchasing. All Materials and images remain the property and copyright of their respective owners.