ACER 24.5 INCH FHD MONITOR KG251QF
ACER 24.5 INCH FHD MONITOR KG251QF
* All items available for online purchase are not guaranteed to be in stock at the time of order processing. In the event that we are unable to fulfill your order, we will contact you with an alternative, or given a full refund.
24.5 FULL HD, UP TO 240 HZ REFRESH RATE & 1 MS RESPONSE TIME!
KG 1 Series - KG251Q F (NEW)
• 24.5" Full HD (1920 x 1080)
• Refresh Rate: 144Hz
• Response Time: 1 ms
• Brightness: 400 cd/m2
• Contrast Ratio: 100M:1 (ACM)
• DVI + HDMI + DisplayPort + Audio out with built-in speakers
• VESA wall mount supported
• Tilt (-5° – 15°)
• Integrated with AMD FreeSync™ Technology
What's in the box:-
1 x Acer KG251Q F Monitor
1 x HDMI cable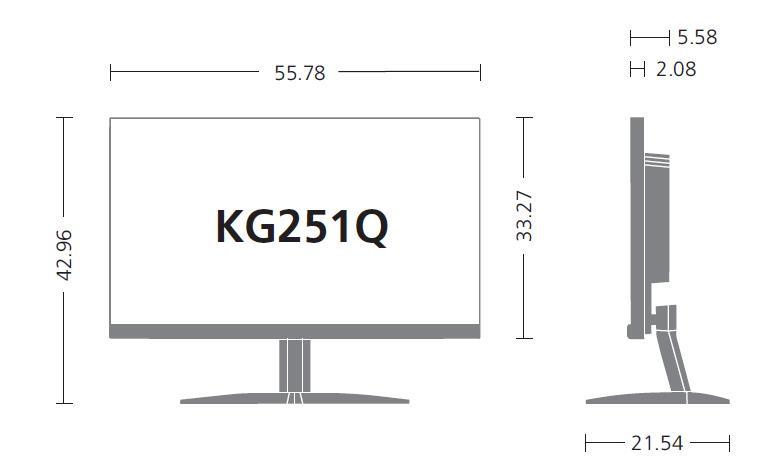 Gain City Disclaimer:
We strive to present the product information as accurate as possible by taking information directly from manufacturer's / agent's website. Information on this page is subjected to change without prior notice. Information on this page may not be accurate if there is change of specification. Consumers are highly recommended to check the manufacturer's site for latest specs and product information. Pictures are only for illustration. If in doubt, call our customer service hotline to check prior to purchasing. All Materials and images remain the property and copyright of their respective owners.