LOGITECH WIRELESS COMBO MK315
LOGITECH WIRELESS COMBO MK315
* All items available for online purchase are not guaranteed to be in stock at the time of order processing. In the event that we are unable to fulfill your order, we will contact you with an alternative, or given a full refund.
QUIET KEYBOARD AND MOUSE
Work or play without disturbing those around you, with quieter cushioned keyboard typing and near-noiseless mouse clicking and scrolling.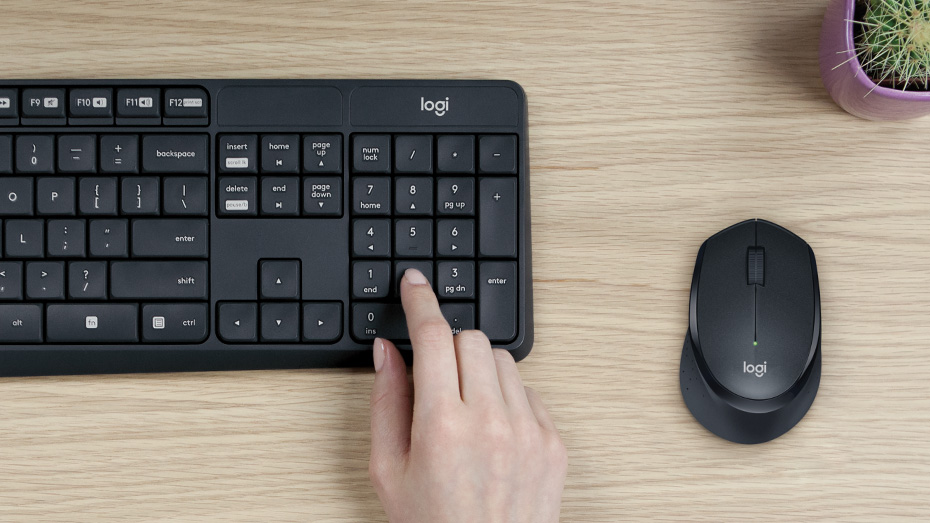 COMFORTABLE TYPING AND CLICKING
Work comfortably for hours with a familiar full-size keyboard layout, adjustable typing angles (2° and 8°), and a contoured mouse that fits your hand.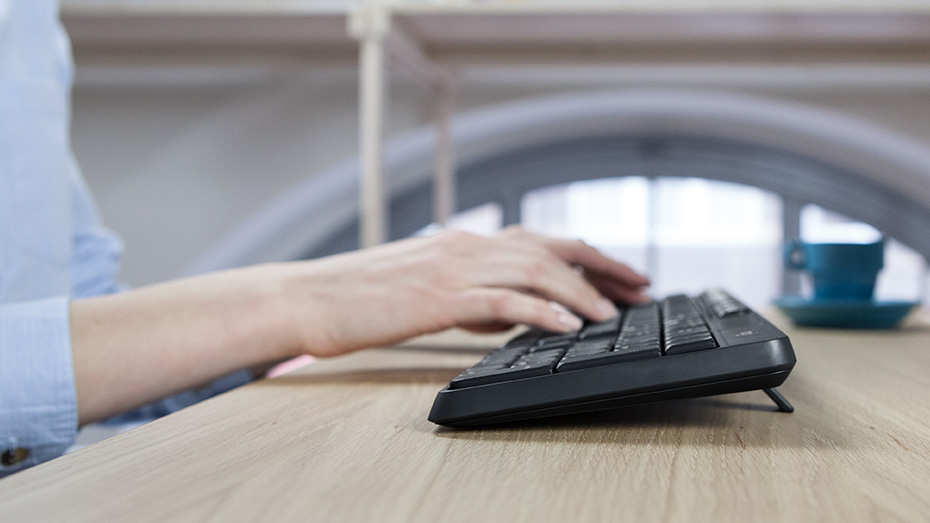 DURABLE COMBO
Low lifetime cost thanks to durable construction, 5-million-click keyboard switch life, spill-resistant design, and extra-long battery life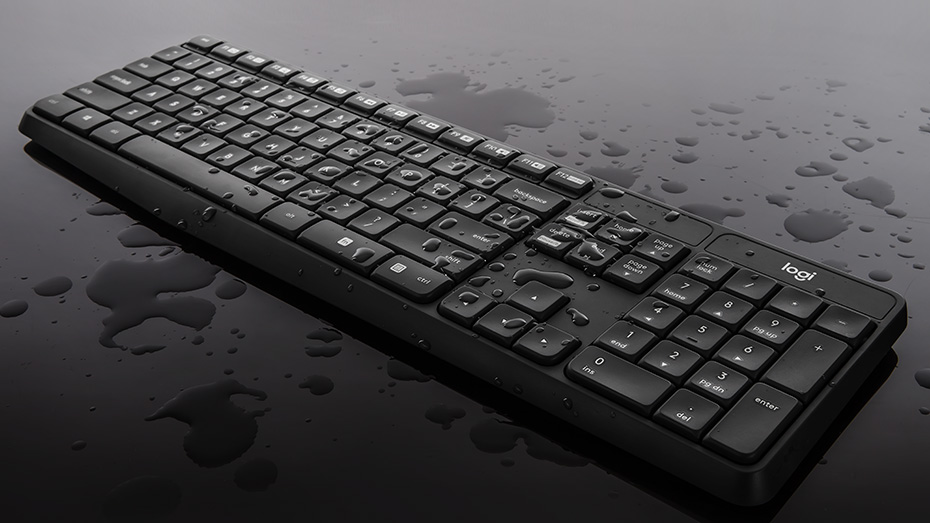 RELIABLE WIRELESS CONNECTION
Simple, strong and reliable wireless connection up to 10m away, thanks to a tiny plug-and-forget USB receiver.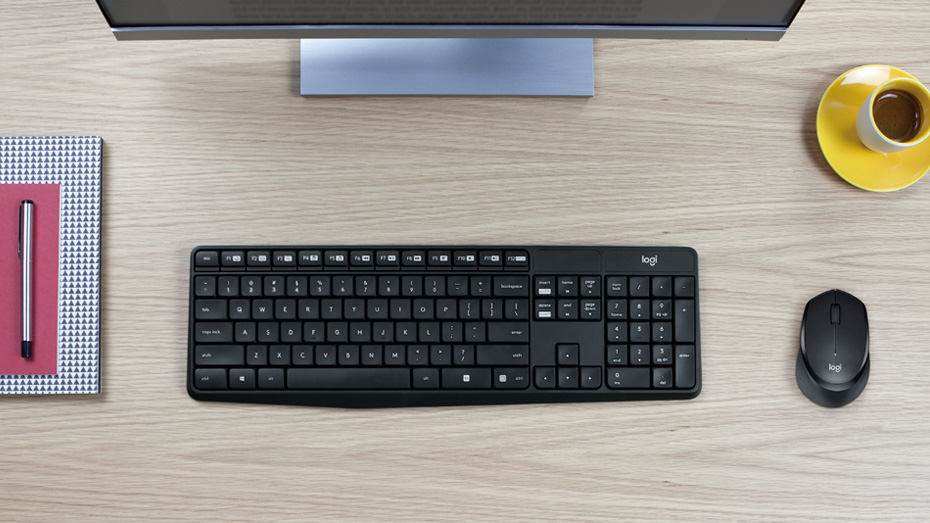 DIMENSIONS

Keyboard

Height x Width x Depth:
20.5 mm x 435.5 mm x 137.5 mm

Weight (with batteries): 475 g

Mouse

Height x Width x Depth:
105.4 mm x 67.9 mm x 38.4 mm

Weight (with battery): 91 g

Nano receiver

Height x Width x Depth:
18.7 mm x 14.4 mm x 6.6 mm

SYSTEM REQUIREMENTS

Windows 7, Windows 8, Windows 10 or later

USB Port
TECHNICAL SPECIFICATIONS

Connection Type: Logitech non-unifying protocol (2.4 GHz) with Nano USB receiver

Wireless Range: 10 meters

Adjustable keyboard height (2° and 8°)

Battery Life (not rechargeable): 36 months

Special Keys: 15 function keys accessible through "fn" key

High PRecision Optical Tracking

Battery Life (not rechargeable): 24 Months

PACKAGE CONTENTS

Keyboard
Mouse
Nano Receiver
2 AAA Batteries
1 AA battery
Documentation
Gain City Disclaimer:
We strive to present the product information as accurate as possible by taking information directly from manufacturer's / agent's website. Information on this page is subjected to change without prior notice. Information on this page may not be accurate if there is change of specification. Consumers are highly recommended to check the manufacturer's site for latest specs and product information. Pictures are only for illustration. If in doubt, call our customer service hotline to check prior to purchasing. All Materials and images remain the property and copyright of their respective owners.